Concrete Kitchen Benchtops & Concrete Tables
Concrete Kitchen Benchtops &  C0nrete Tables
Bring your kitchen into the 21st century thanks to the skilled and innovative team at Snap Concrete. Our passionate and professional experts have the ability to change the way you live with our competitively-priced and durable concrete kitchen benchtops and tables.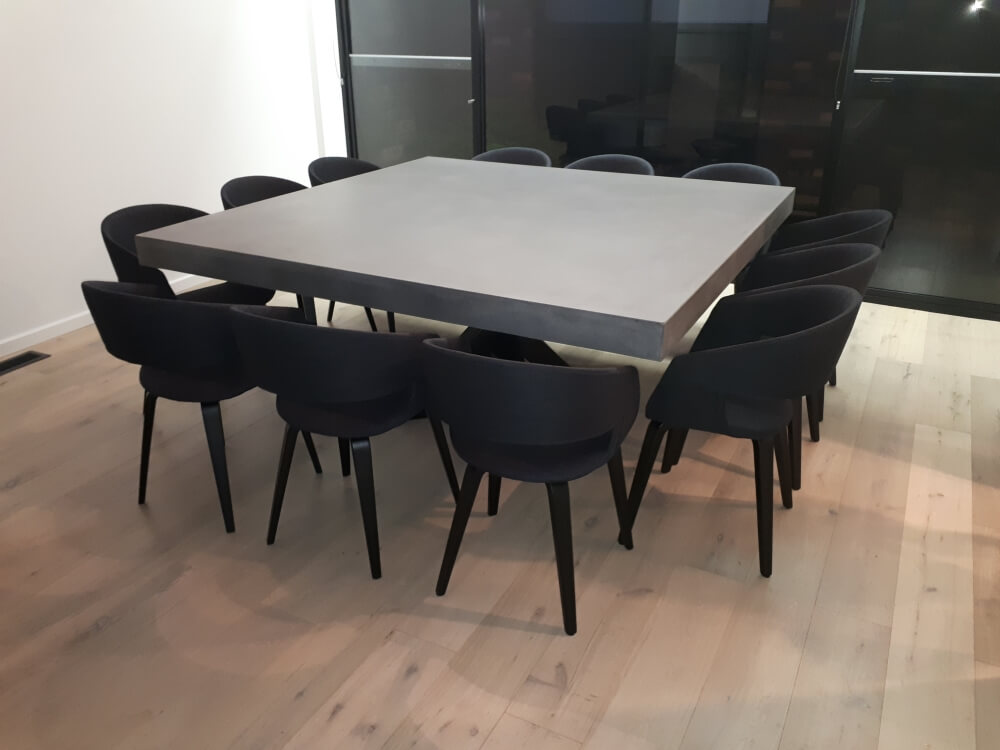 Using only the best materials and industry-leading techniques Snap Concrete can ensure that all concrete products that we provide to you will deliver decades of flawless service and will become the centrepiece of your home. To upgrade your kitchen for the better call our concreting experts today on 0450 535 075.
Highly-polished and blemish-free our superior and attractive concrete kitchen benchtops and tables are the perfect surface for preparing and presenting food. Easy to clean and maintain our benchtops and tables are customised to suit the dimensions of your kitchen or dining room to give you optimal space in your home, improving the layout of your kitchen and your quality of life.
At Snap Concrete we have made delivering personalised and long-lasting concrete products our business. along with supplying exceptional products our skilled team can deliver seamless and speedy delivery and installation services for a hassle-free and reliable experience. Combining years of hands-on training and knowledge the designers, fabricators, and installers at Snap Concrete have the drive to turn your kitchen improvement dreams into a reality.