Services
Custom Built Concrete Furniture Services In Melbourne
Featured Products
Designs we are best known for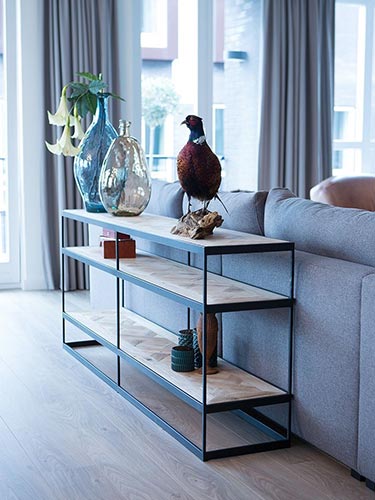 Comfortable and Stylish Concrete Furniture
Custom Built Concrete Furniture Melbourne
At Snap Architectural Concrete, we provide Custom Built Concrete Furniture in Melbourne and Australia-wide. We build Glass Fibre Reinforced Concrete (GRC) tables, countertops, benchtops, sinks, coffee tables, outdoor furniture, concrete wall tiles, concrete tables, and more!
Snap Architectural Concrete manufactures on-trend, high quality and custom-made contemporary designs. Our concrete furniture and interiors are intended for both the domestic and commercial markets. We pride ourselves on our outstanding customer service, short lead times, and lowest prices on the market.
Made to be a combination of quality and style, our custom concrete furniture helps Melbourne residents furnish their homes with expertly designed and contemporary concrete tables and benchtops. Resilient and suited for use in indoor and outdoor environments, our range of polished concrete furniture and table tops help tie Melbourne homes together.
We combine the texture of concrete with solid timber and steel, to create a product which has warmth and depth and with a unique finger print where no two products are identical. Our exceptional concrete furniture has improved homes across Melbourne.
Furniture for All Environments
Concrete Outdoor Furniture Melbourne
Constructed from durable and eye-catching concrete, our furniture solutions and products are made to withstand the elements without degrading. Our skilled and professional team can create custom concrete outdoor furniture for our clients throughout the Melbourne metro area based on their tastes. Boasting unique and contemporary designs, our polished concrete outdoor furniture tables transform Melbourne backyards, balconies, and other outdoor environments into the perfect space to entertain.
Polished Outdoor Concrete Table
Let us know your needs by providing us with a drawing, photo, or even just an idea! We will promptly draw up a design and provide a price and delivery time if required. Contact us today for a friendly, no obligation discussion on how to make your Custom-Built Concrete Furniture ideas come to life! Call us directly on 0457 537 171 to find out more about our innovative and comprehensive approach. Thanks to our custom made outdoor furniture Melbourne homes can reach their full potential.
Concrete Tables Sydney
Providing our products in Melbourne and across Australia, Snap Architectural Concrete provides the finest concrete tables Sydney, Perth, Adelaide, Brisbane and more have to offer.
Custom-built and Australian-made, our concrete tables are stylish and designed to meet your specifications. Perfect for your outdoor dining spaces or your indoor décor, we provide the concrete tables Sydney, Melbourne, and suburbs around Australia can rely on.
Looking for concrete tables for your retail or commercial environment? From stylish cafes to trendy beer gardens, our concrete tables and concrete furniture options are sure to impress. With a passion for furniture fabrication and a love of Australian businesses, we can provide the concrete tables and furniture your shopfront or commercial establishment requires.
Take the stress out of fitting out your home or commercial residents. Choose the concrete tables Sydney, Melbourne, and Australia can rely on. Talk to Snap Architectural Concrete today for more information.
For a wide range of stylish and affordable concrete tables, Residents from all across Melbourne including from areas like Albert Park, Blackburn, Brighton, Camberwell, Dandenong, Frankston, Glen Iris, Hampton, Mornington, Mt Eliza, Richmond, St Kilda, Surrey Hills, Toorak, Williamstown & more  always turn to the team with 30 years' experience. That's Snap Furniture. Call 0457 537 171 today