Concrete Tables & Furniture Toorak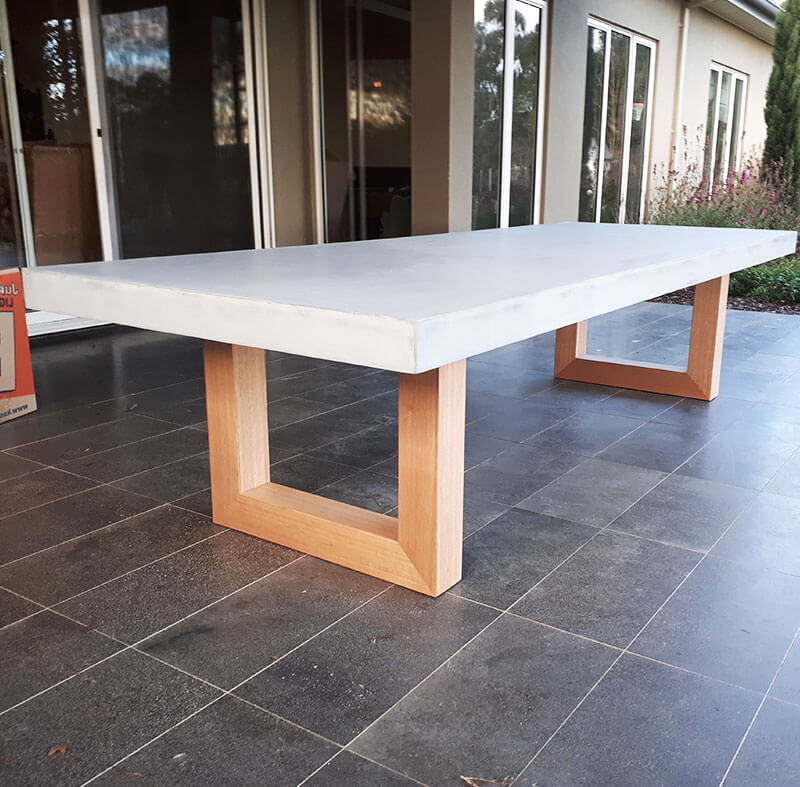 Specialising in one-of-a-kind, completely customised, and handcrafted pieces, Snap Concrete can envision and create the custom concrete furniture Toorak customers will love. 
Working across Melbourne for more than 30 years, we specialise in the design, manufacturing, and implementation of classic concrete and timber oak furniture pieces. 
Whether you require commercial benchtops and sinks, concrete wall tiles for your home, or concrete tables in Toorak, Snap Concrete would be more than happy to assist. 
Simply pick up the phone and talk to one of our professionals about your needs. You can inspire us with a drawing, a photo, or simply an idea. Our design experts will then take it from there, transforming your vision form concept to completion. 
While we are based in Melbourne, Snap concrete is proud to offer our solid oak and concrete furniture solutions across Australia, thanks to our nationwide delivery services. 
Also specialising in impressive prefabricated pieces and furniture sets, you can design your furniture with our team or pick it directly from our great range. 
To get started on a piece of furniture that will truly make a statement, call Snap Concrete today on 0457 537 171. Alternatively, explore our range of products and services below. 
Polished Concrete Furniture Toorak
A statement piece of polished concrete furniture could be the perfect addition to your kitchen, living room, or upscale restaurant. 
At Snap Concrete, the furniture we provide for Toorak residents reflects the lifestyle they want to live and the message they want to send.
Our great range of services include: 
For more information about our impressive range of products and services, or to get started, contact us today!
Areas We Serve